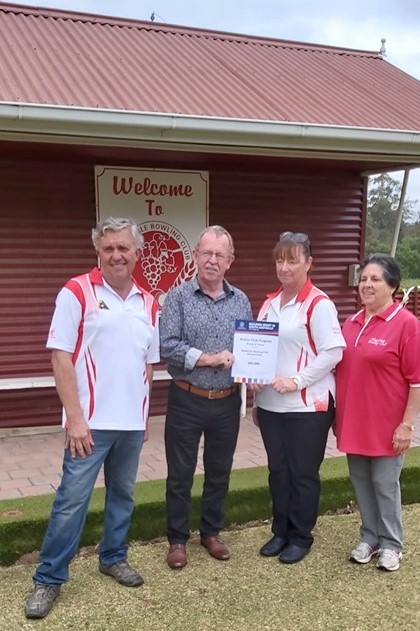 Watervale Bowling Club – $25,000 Grant
Geoff presented the Watervale Bowling Club with their Certificate of Funding for their recent Grant of $25,000. The Club were successful through the Office of Sport, Recreation and Racing Active Club Program. The Grant will be used for a new bowling green.
President of the Watervale Bowling Club Stephen Pierce, Secretary Glenys Pierce and Marilyn Scott, Treasurer received the Certificate.