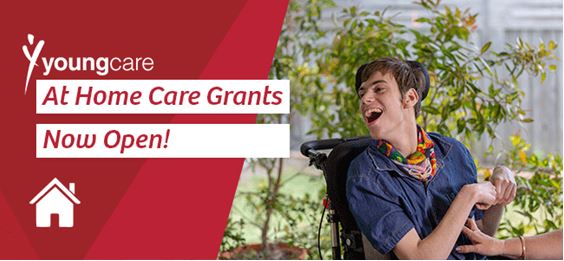 Youngcare's at Home Care Grants – National
Youngcare's At Home Care Grants program is critical in keeping young people at home with their families, and preventing new admissions to inappropriate housing.
Youngcare's At Home Care Grants (AHCG) provide funding for equipment, home modifications and essential support/respite that is unable to be funded through other means (eg. NDIS). This funding is to both enhance the quality of life for young people with high care needs and assist them to remain living in their own home with loved ones.