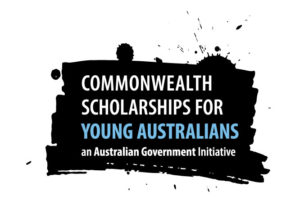 The Commonwealth Scholarships Program for Young Australians
This Program offers over 400 scholarships to unemployed youth residing in any of the following 10 regional locations:
• Grafton (NSW)
• Gosford (NSW)
• Wanneroo(WA)
• Armadale(WA)
• Shepparton (VIC)
• Townsville (QLD)
• Maryborough (QLD)
• Port Pirie (SA)
• Burnie (TAS)
• Alice Springs (NT)
to undertake Vocational Education and Training (VET) courses, including workplace-based internships with local businesses.
Priority is given to the following applicants:
• have exited the Australian Defence Force (ADF) in the previous 2 years, regardless of age
• Indigenous young Australians
• young Australians with a disability; and
• young Australians from culturally and linguistically diverse backgrounds.
Under the Program, scholars are given the opportunity to complete a VET course from Certificate III to Advanced Diploma level in an Approved Program of Study that leads to occupation in demand. Scholars participate in an industry-based work placement that directly links study to real jobs through completing a 20 business day paid Internship.
Eligibility:
To be eligible to apply for a scholarship, applicants must meet the following criteria:
• aged 15 to 24 years or recently exited from the ADF regardless of age;
• not in full-time work or school at the time of applying;
• live in one of the 10 nominated regional areas; and
• applied for an eligible VET qualification at the Certificate III to Advanced Diploma level that leads to an occupation in demand.
Grant Activity Timeframe:
Scholarships are available for a minimum of six months to a maximum of two years, with the scholarship amount varying based on length of study or training. Where a scholar is undertaking study over a longer period, scholarship funding is strictly available for a maximum of two years only.
The third Application Round will be open across two six-week tranches. The first tranche will receive applications for a period of six weeks, opening on 26 October 2020 and closing at 17:00 AESDT on 4 December 2020.
The second six-week tranche opens on 29 January 2021 and closes at 17:00 AESDT on 12 March 2021.
For more information or to Apply visit: https://www.busyatwork.com.au/scholarship-program-for-young-australians/