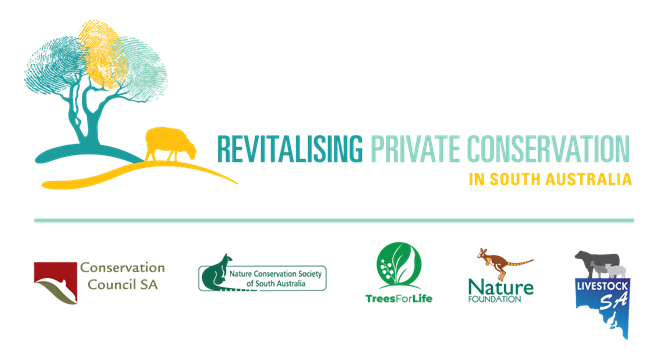 Revitalising Private Conservation Heritage Agreement Grants
The Revitalising Private Conservation in South Australia program is an exciting new collaboration between the primary industries and conservation sectors. The program provides existing and aspiring Heritage Agreement owners with an opportunity to access advice, connect with other heritage agreement owners, and access grants to plan and undertake important nature conservation works on their properties. It aims to expand the number, extent and quality of protected areas of native vegetation on private land in South Australia.
The Heritage Agreements Grants Program offers funding to current and aspiring owners of Heritage Agreements to plan and undertake activities on those Heritage Agreements, including purchase of materials and services for pest plant and animal control programs, fencing, revegetation and threatened species assessments to name a few.
Two initial grant rounds are on offer:
Small grants – up to $10,000, for better managing Heritage Agreement areas, applications open now.
Large grants – more than $10,000, aimed at achieving landscape-scale conservation outcomes across multiple properties, on offer in 2021.
For further information visit: https://www.naturefoundation.org.au/conservation/revitalising-conservation
Application for Small Grants close 5pm ACST, Monday 5 October 2020.