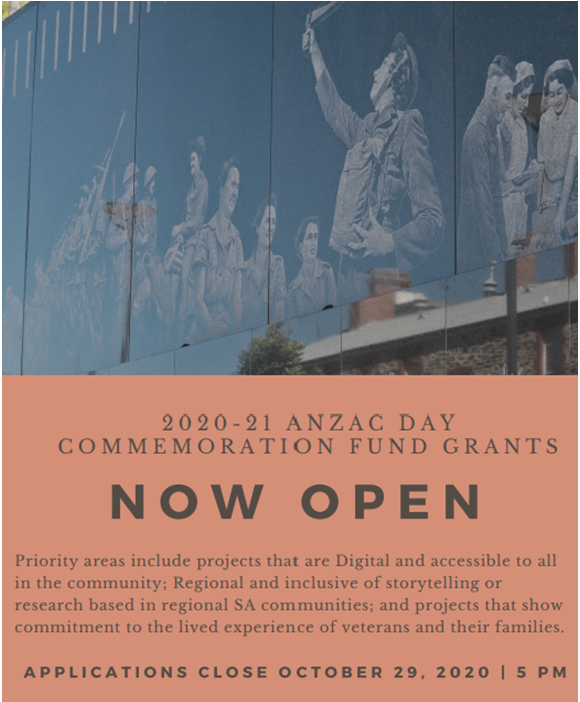 2020-21 ANZAC DAY COMMEMORATION FUND GRANTS
The Anzac Day Commemoration Fund has operated in South Australia since 2005, providing grant funds toward projects that commemorate Anzac Day.  Annually there is $100,000 in grant funding available for distribution amongst successful applicants.
Funding may be granted for a number of purposes but with a focus on projects which commemorate South Australia's men and women who have served in wars, conflicts and peacekeeping operations and the role they have played in shaping our nation.
In the 2020/21 funding round this grants program will give priority to projects addressing the following:
Digital: projects which are accessible on-demand and benefit a wider community audience regardless of geography.
Regional: projects which are inclusive of storytelling or research focusing on regional SA communities and experiences.
Families: projects which show commitment and support to the lived experiences of veterans and their families.
The focus on the above priority areas will not be at the exclusion of other eligible projects.
Applicants must be based in South Australia.
For more information or to apply visit: https://veteranssa.sa.gov.au/community/stategrants/
Applications close October 29 at 5pm