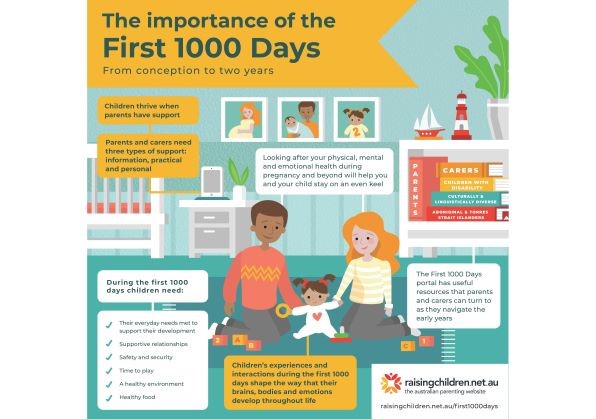 The First 1000 Days Portal
Children thrive when parents are supported. Research shows that the first 1000 days of a child's life, from conception to two years, is a time of rapid growth and development during which their experiences and interactions shape the way that their brains, bodies and emotions develop throughout life.
With an overarching focus on early intervention, including building greater community awareness about the importance of supporting parents during the first 1000 days, the First 1000 Days online portal has been developed and launched to support parents and carers to give Australian children the best start in life.